Narita VIP
Airport Meet and Assist
Narita VIP provides assistance at the airport in Tokyo Narita, and Tokyo Haneda too
CHECK PRICE
BOOK NOW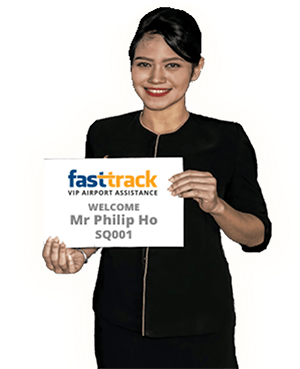 Narita VIP services for any traveler, on any airline, in any cabin class.
Narita is a big and crowded airport, one of the busiest in the world. Booking a Meet and Assist Service will make passing through it fast and easy. Narita VIP's local greeters help with the lines and make for a quick arrival, a smooth departure, or a successful connection.
Our service in the airport will  add a first class feel, something usually reserved for VIPs and celebrities. It will include an airside greeting at the airbridge, and help through border controls and coordinating with drivers. Our reservation team & booking system will help you book the exact service you need.
VIP Meet & Greet service in Tokyo's Narita airport.
On arrival our English speaking and uniformed greeters will meet you near the air bridge. They will assist you through any passport or visa control, and escort you to the baggage and customs area. They will help find your driver, or if you booked a connection, check in for your next flight.
On departure, they will contact your driver, will assist you through check-in and immigration, and will take you to your airline lounge or the boarding gate.
For connections, the greeter will meet you near the air bridge and will guide and escort you through the arrival, departure and transfer processes needed for your connection, right through to your airline lounge or the gate.
For more than 10 years our Airport Assistance and Booking Team has assisted thousands of travellers pass smoothly through busy airports. Before you book, our tools and expert staff will help you understand and choose the exact service you need at the lowest possible cost.
Narita VIP'services are available to any traveler, on any airline, and in any cabin class, and in all major airports around Asia, the Middle East & Africa.
In Japan we serve Narita, Haneda and Kansai airports We offer travelers VIP meet & greet concierge assistance in each of those airports' international terminals.
Tokyo has 2 airports, Narita International Airport (IATA code NRT) and Haneda International Airport (IATA code HND). Both handle international and departure flights.
At Narita, there are three terminals – 1,2 and 3. Terminal 1 and 2 each have a railway station in their respective basements. Terminal 3 is used for budget. Free shuttle buses operate between all three terminals.
Getting There: Narita NRT Airport is well connected with central Tokyo by road and rail. There are Limousine Busses (comfortable fast coaches), which connect direct to the city centre train station and take 75 – 90 minutes with a clear road.
Taxis can be taken but the ride into the city will cost more, starting from 20,000Yen. For luxury and personal service, Chauffeur Cars are also available.  The cost of chauffeur cars is much higher, starting from USD400, depending on the type, size and level of vehicle and whether the driver speaks English.
Customs rules: If you are a visitor must confirm with certain Customs rules.  You will have to fill in and sign a declaration ad choose the green and red channel system. The green channel is for passengers who have nothing to declare.  Your Personal possessions and any checked bags for personal use are usually free tax/duty if they do not exceed the allowance, which is clearly displayed at the airport
What to see around Narita Airport: If you have time to kill at Narita, you can take an excursion into the city, but you should allow at least 3 hours to get into and back form the city by train.  There are also a few areas of interest near the airport: for example Naritasan, a popular temple complex which requires at least 3 hours for the return trip.
Things to do at Narita: For those with a cultural taste there are various options yukata or armour to ikebana and dance.  What is on each day will change.  There is the Kabuki Gate, a kabuki-themed exhibition and shop displaying traditional artform and where you can get made up or have you face painted in the kumadori manor at the Kabuki Face Photo Booth.
Terminal 1 and Terminal 2 both have observation decks where you can watch airplanes come, go and be loaded up. Both observation decks have telescopes.
You can touch up your nails before your flight: nail artists at Nailquick in Terminal 1 and 2 can do great things transform your fingers!
Of course Japanese toilets at Narita are fascinating pieces of technology with a mindboggling set of options, and at  Narita Airport, there is even a gallery where you can see different varieties.